When you operate an e-commerce site your primary goal is to have visitors take some sort of action once they land on your page. CTAs, or calls to action, are opportunities for users to act once they arrive on your site. These CTAs can range from urging people to input their email to receive updates from your company, take advantage of a discount, donate to a cause you care about, or make a purchase.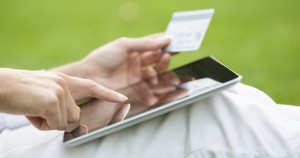 Regardless of what action you want your visitors to take, the most important thing is that they know what to do. One way to direct people in a step-by-step fashion is having a simple CTA on each page. This is a great strategy, but you still need to be sure that you are writing and creating successful CTAs each step of the way.
What Makes a Good CTA?
As we have already discussed, a CTA can be anything that informs a site visitor what they should do next. Some examples include:
Click a button to make a purchase
Click a link to learn more
Follow a company on social media
Watch a video to earn a coupon code
Take a survey
In order to create a CTA that actually works and gets people to take one of the actions mentioned above, you have to spend a lot of time understanding and analyzing your audience.